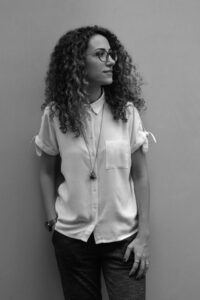 Betty Ketchedjian (b.1988 Beirut, Lebanon) is a Beirut-based visual artist and photographer. She graduated with a master's in photography from London College of Communication in 2014, and since then has participated in group exhibitions in England, China, Armenia, France and Lebanon.
In 2018 she won the Byblos Bank Award for Photography for her project Namesake, and had her first solo exhibition in 2019 with the project The River That Carried Me.
Her work uses both digital and analog photographs as well as moving images and sound installations to explore notions of the self and identity, while also questioning human behavior in social contexts.